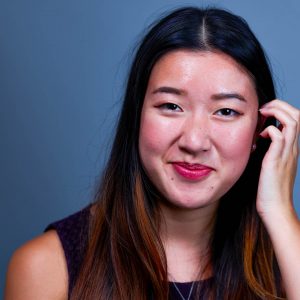 Catherine's parents moved to Australia from China in the early 1990s. They met in English class where they fell in love. Despite growing up in two different cities and speaking two different dialects, Shanghainese and Cantonese, the unification of China during the Cultural Revolution enabled them to converse in a common tongue – Mandarin.
Despite being born and raised in Australia, Catherine's cultural background permeates her everyday life. This includes the mindless actions in day to day life like taking her shoes off when entering a home or traditions such as eating egg noodles on your birthday, symbolic for long life.
As in most cultures, food is a great unifying force in Chinese Culture. The act of eating a meal in China is very communal as all dishes are positioned at the centre of the table, in a way that everyone can have a bit of everything. As such, it is not often that an individual will only order and eat their own dish. Hence for Catherine, food is something to be shared.
Even with regard to a single 'Chinese' dish, there are many variations dependent on the region of China. For example, wontons are made differently in Shanghai and Guangzhou, from the filling inside to the way it is wrapped outside. This is symbolic to the varying cultures and practices that have developed in each region of China before the Cultural Revolution. Catherine is fortunate enough to have grown up eating both types of wontons due to her ancestry.
In the end, Catherine's favourite Chinese Food are the wontons that her grandparents make.
View more of Fast Ed's photo series by clicking here.