Luz Restrepo fled her native Colombia in 2010. A political refugee, she arrived in Australia unable to speak English and went from working as a university lecturer in marketing with a doctorate in medicine, to what she called "a nobody" overnight.
Her account of her first year in the country is reflective of the experience of many refugee and migrant women. Barriers such as language, social stigma, and a lack of cultural proficiency held her back from navigating her new community.
Faced with these challenges, Luz was inspired to set up a platform through which women could exchange knowledge and cultures to overcome social isolation, and at the same time, help each other achieve economic independence. Through this idea of women empowering women through entrepreneurship, the Multicultural Connection Centre – now SisterWorks – was born.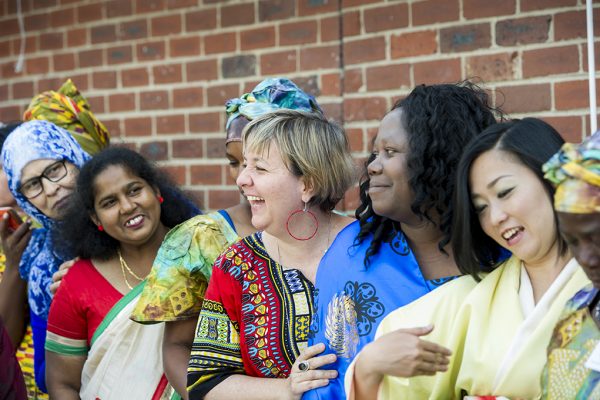 SisterWorks began as a small group of culturally diverse women who sought to empower themselves – teaching each other how to make crafts and homewares, and how to manage a business or store. Rather than their cultures of origin acting as a barrier to their new life in Australia, she helped the group leverage their diverse backgrounds to trade knowledge and skills. Their first month of operations saw a profit of $30 per person – a small promise that there was a future of independence in sight.
Since then, SisterWorks has supported over 170 women at risk, and allowed them to gain confidence in themselves and what they can achieve.
When they've experienced set backs, the women have been there for each other to offer support and advice. Luz recounts the story of one African migrant who had raised thousands of dollars in her community to import a shipping container of food and homewares from their home country. They had planned to sell these in Melbourne, but customs destroyed the container upon arrival. Without insurance, the venture was a loss. When Luz, mortified, questioned them about the risk they took, the woman scoffed – "Risk! In Africa, the risk is to your life, this business loss is not a risk." It's that diversity of perspectives that may well give this group of women their unique, entrepreneurial grit.
Today, the social impact of SisterWorks is monumental, demonstrating the power that embracing cultural diversity can have in business. The venture now stands proud with a shopfront in Richmond, Melbourne, and is 88 entrepreneurs strong and counting.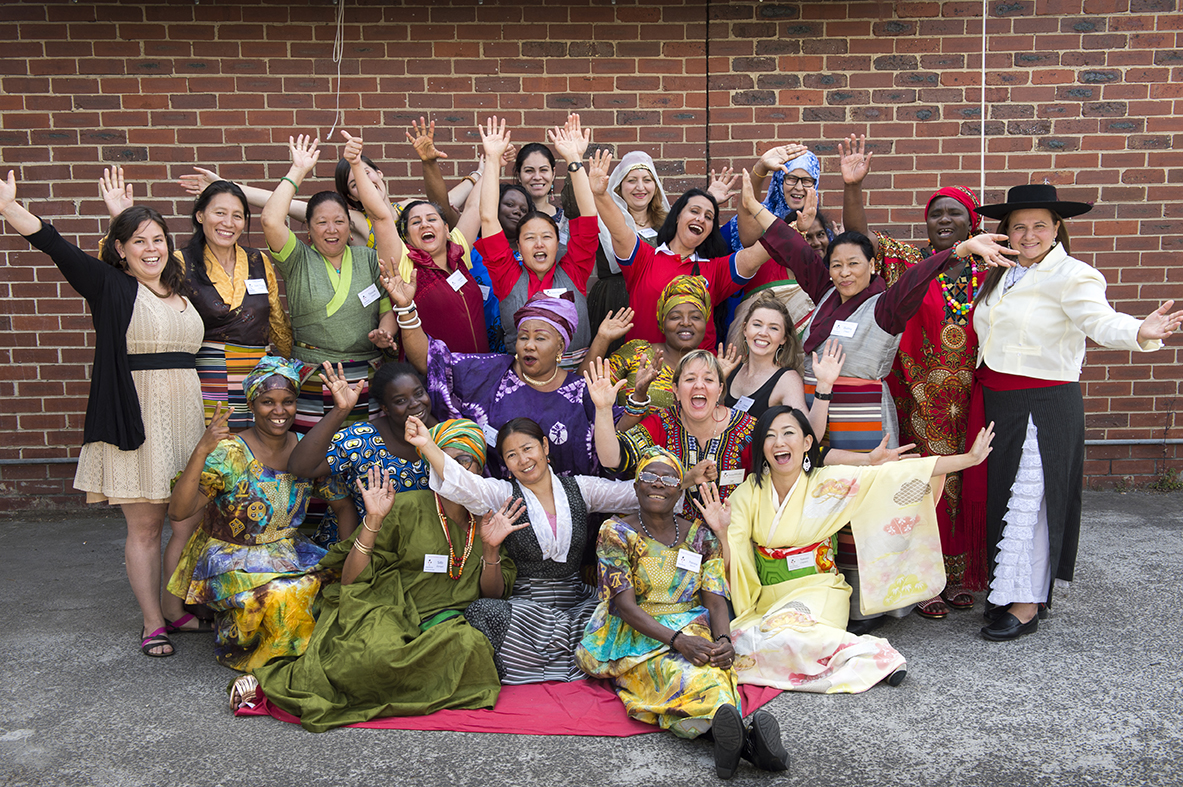 Since its beginning, 8 women are now financially independent, 9 are business partners of SisterWorks, 15 have started their own business, and 44 are selling their products in the SisterWorks shop.
This diverse community of women continue to thrive together, contributing bits and pieces of their own culture and knowledge to one another, and each growing at their own pace to achieve emotional, physical, and economic independence.
To sum up SisterWorks' success, Luz quotes the ancient Chinese proverb, "Give a man a fish, and you feed him for a day. Teach a man to fish, and you feed him for a lifetime".
While A Taste of Harmony brings culturally diverse people together over food, this same collaborative community spirit is evident in the exchange of customs, crafts and stories at Sisterworks.
You can explore the diverse cultures and stories of Sisterwork's entrepreneurs by visiting sisterworks.org.au or visiting their store at 393 Swan Street, Richmond.