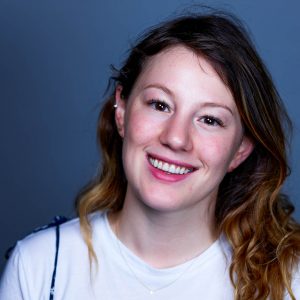 Ayca is from Istanbul in Turkey and both her parents are Turkish. There is also some Greek blood, with some family members two generations back on her mother's side hailing from Thessaloniki in Northern Greece.  Her father's parents have Mongolian heritage but always lived in Turkey.
Ayca has lived in Australia for six years and is still strongly connected with her heritage.  Her family doesn't practise traditions, but they do share a love of Turkish music.  She says manners are very important to Turkish people, along with being hospitable – you'd give up bed for the night for a visitor.
She says Turks use proverbs as part of their vernacular and she often uses them on her Aussie friends.  Her favourites include 'the Ox is dead' (meaning the partnership is over) and 'the rabbit has a quarrel with the mountain, but the mountain doesn't know it' which means getting angry at the world or the way things are doesn't solve anything, as we are way too small.
She says contrary to what many Australians think, Turkish Delight is eaten only rarely in Turkey. A distinctly Turkish snack she loves is Simit, a Turkish bagel covered in sesame seeds. There is nothing luxurious about it – just simple street food, but so delicious.
View more of Fast Ed's photo series by clicking here.