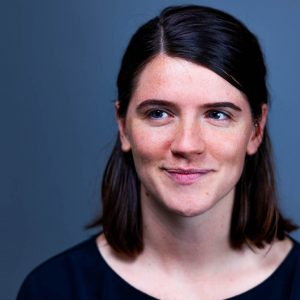 Samantha was born in America, spending her childhood in Connecticut and Maine and her University years in Vermont.  Her great grandparents were farmers in Indiana. Her parents were born in Hartford, Connecticut; her mother was a teacher and her father worked for the local gas company.
Research into her family history suggests some Irish heritage during the 1700s. Some of her ancestors arrived in the US from Canada, and others fought in the American Revolutionary War.
Ironically Samantha met her Australian partner, Dom, in San Francisco. They came to Australia together in 2016 and have decided to make Sydney their home…for the time being anyway.
Samantha is still strongly connected with her heritage. She talks to her Australian friends regularly about America and the current state of play – they quiz her on stories in the media. Curiously, when she meets people, they always ask her views about American politics.
Americans love traditions.  Every Thanksgiving it is customary to have a home-made apple pie, but Samantha's favourite meal is her Grandmother's fried chicken with mashed potato, gravy and green beans. And who could blame her!
View more of Fast Ed's photo series by clicking here.
Click here to learn more about A Taste of Harmony and how your workplace can register to get involved.