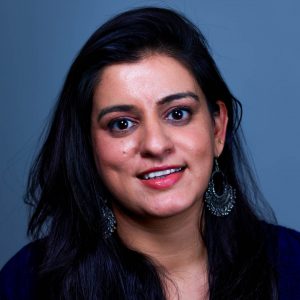 Neha was two years old when she and her family moved from their Indian homeland to the island of Fiji where her father, who was Fijian Indian, sought to expand their horizons and reconnect with his roots. When Neha was 12, the family migrated to New Zealand. Eight years later, Neha moved to Australia independently to study law at the Australian National University in Canberra.
Neha grew up in a bilingual household, speaking fluent Hindi and English.
The fact her father was an English teacher, she says, came in handy. Neha can still speak Hindi comfortably-which she attributes in part to the influence of Bollywood-but says her reading and writing of the language is a little rusty.
Her friends joke about Neha's attempts to 'Indianise' them, by giving regular updates of Indian news and celebrity gossip. But she doesn't mind being 'ribbed' and says she takes full credit for introducing them to the pleasures of Indian food and culture!
Growing up in New Zealand, her school friends 'lined up' to visit her home so they could try her mother's Indian cooking, which although was simple, everyday food to Neha, was considered exotic by her teenage friends.  Two dishes they ate a lot include Rajma and Chawal, a simple recipe of kidney beans and rice and Chole Bhature, which is chick peas served with naan bread.
View more of Fast Ed's photo series by clicking here.
Click here to learn more about A Taste of Harmony and how your workplace can register to get involved.