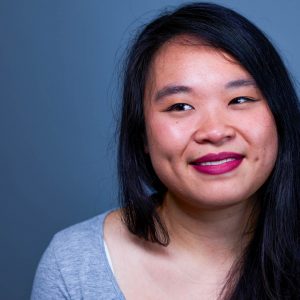 Tammy's parents are both from Vietnam. Her Dad was a fisherman and her Mum was a seamstress and they came to Australia in the 1980s for a better life.
While she does not feel all that strongly connected with Vietnam, Tammy is very aware of her family history, particularly that both parents had to work very hard to provide for their children. She will always live by the values of knowing that her family did not come from wealth.
When Tammy has children, they will go to Vietnamese school, even though she was made to go by her parents and hated it. It will be very important to her that her children understand her Vietnamese family history. For Tammy, it is important to know where you come from.
It is ironic that Tammy's favourite family dish was one that she was originally tricked into eating by her Grandmother when she a little girl. The dish, called 'Ba Khia Crab', involves the careful selection of little crabs which are than soaked in salt water, taken out and eaten. Tammy's grandmother introduced the dish to her by rolling little bits of crab in rice and serving it to Tammy without her not knowing the crab was inside.
Today she loves it, and while her Dad works in a bakery these days, it is a link back to their family history and his hard-working days as a fisherman in Vietnam.
View more of Fast Ed's photo series by clicking here.
Click here to learn more about A Taste of Harmony and how your workplace can register to get involved.