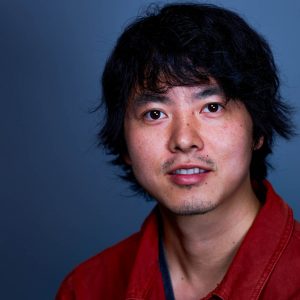 Junnan was born in the north of China, near North Korea, and raised in middle China where his family spoke Mandarin.  The family later moved to Guangzhou, the largest coastal city in the south of China, where he lived for seven years and where people speak Cantonese. His maternal great grandmother, who was born near North Korea, is still alive.
He has been in Australia for 10 years, arriving in Sydney with his classmate and now-wife, Jean, to pursue their post-graduate studies. Together they have their one-year old daughter named Bethany. He loves the life in Australia and enjoys doing things he may not be able to do back home such as surfing and mountain biking.
It is customary for grandparents to play a major role in raising their grandchildren. Junnan's mother is currently in Australia from China and will live with the family for one year.  His wife's mother did the same last year.
He is very strongly connected to his family history. He keeps in touch with friends and family back home using Chinese social media, WeChat.
In the middle of China they eat a lot of spicy food. A dish that Junnan remembers well is a Hot Pot, which is cooked using two litres of chilli oil.
It's fascinating how Chinese children are named. Usually their first names are tied to a vision or goal of the parents as well as something that compliments the child.  Junnan's name translates to 'Jun' which means 'handsome' and Nan which means 'South' because his parents had a strong desire to move from the north of China to the south where there were more opportunities for prosperity.
View more of Fast Ed's photo series by clicking here.