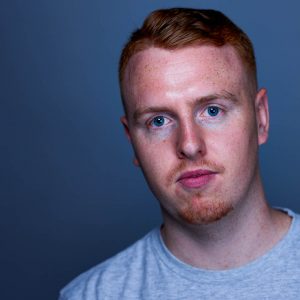 Joe's family history is British as far back as any of his relatives can remember, and he was born and raised in the United Kingdom, only leaving to come and live in Australia a year ago.
While there are things that he misses about home, Joe does not get overly homesick living in Sydney. This is largely due to Australia's outdoor lifestyle, better weather and really good variety of food.
He stays connected with this culture by speaking with his friends back at home and watching British television shows. He also keeps up with British politics but is not quite sure if he should feel bemused or bewildered!
During lunch breaks Joe does occasionally miss the trips to British supermarkets where he could buy cheap meal deals including a sandwich, crisps and a drink. This is something that has yet to catch on in Australia!
View more of Fast Ed's photo series by clicking here.